There are many professions these days, and the question if there is one right one for you is asked time and again. The simplest answer is yes, there is a profession that is right for you. Yet, when we chase our careers, we often forget that real-world value is what should drive your choice of profession. You may argue that there are many trades that are disproportionately paid in terms of the actual contributions they make in the world. Yet, have you ever asked yourself what profession would make the most sense to you? Perhaps it's a handyman, perhaps it's an IT?
As things stand, both trades are equally important and you ought to choose one that best fits your talent and interests. For example, a handyman job may seem "less glamorous," but the truth is there are much fewer great handymen than there are actual senior developers, and for better or for worse, a great handyman is able to compete with IT specialists in terms of salary.
Why Do Handymen Matter?
In a world that is increasingly dependent on technology, having people that can troubleshoot issues that pertain to more mechanical matters is important. Even if buildings and cars become smarter, you would still need a person who understands mechanics and not just programming, because it's the simple matter of things. Therefore, handymen are always going to be very important and they will play an increasing role in society as more people are driven away to conventional professions, which include banking, engineering, technology, maths and so on.
Can You Make a Living as Handymen?
There should be no doubt that your worth as a handyman, or a handywoman even, will be appreciated. Not only can you make a living being a handyman, but you can also achieve a standard of living that rivals that of many well-paid professions.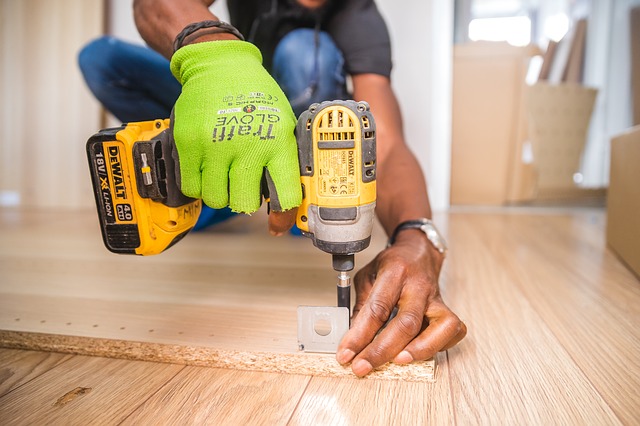 Handymen earn an average salary of $20 per hour, which is way above the minimum salary in many places around the world, and while some costs have to be adjusted to reflect what amount of money handymen would get in different places. In other words, a handyman can cut around $42,000 – $50,000 a year, but they don't need to spend time in college. Rather, they need to practice. This means that by the time a college graduate starts working, a handyman would have earned $200,000 and there would be no need for him or her to repay a substantial amount of debt.
Why Become a Handyman?
If you have the knack for fixing things, then becoming a handyman or a handywoman is not just something you may consider. It's a great idea overall. You will find yourself able to quickly solve any type of problem and as the demand for handyman grows, being a good specialist will matter. Right now, there are handymen, but not all of them provide clients with the necessary quality of service and this is precisely where you can come in and make sure that your clients are happy. A great handyman has several characteristics:
He or she is always polite and on time
A handyman will always have a solution
Handymen tend to offer competitive rates
If you are a handyman who can live up to these standards, you will quickly find yourself in a situation where you are in demand and that your services are spot on.
Is It Hard to Become a Handyman?
No, it's not hard to be a handyman at all. If you come to think about it, most people who become handyman take up the profession as a hobby. They are too frustrated with people failing to fix something or, conversely, they like to build things and fix things. Just like some people visit TrueNorthCasinos to find a great casino site to make sure they are having the best time, so there are other people who will work diligently on some mechanical problem because they want to sort it out. This is how most handymen get into the trade generally, and it's definitely a great way to get you started with the hobby in the first place. And a hobby can quickly become a paying job. Sure, there is still some karma applied to being a handyman in some places, especially where white-collar jobs are new. Then again, people soon realize that to have electricity or fix an appliance at home, they need to have reliable help, and this help often has to do with a skilled professional.